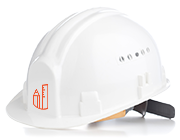 We are leading diversified mining and minerals company with long-life, low unit cost operations.
Our strategy is supported by our high standards of corporate governance, which we continue to review to ensure robust controls and alignment of our businesses with global good practice…
OUR PURPOSE

OUR STRATEGY
kaymax Mining's strategy focuses on quality growth in our existing portfolio of commodities, operational efficiencies, acquisitions and partnerships, and exploration. The Maverick Mining Board provides strategic direction and leadership, monitors implementation of business and strategic plans, and approves the capital funding for these plans.

25+ Years Experience
We value our people and encourage the development of talented and motivated employees to support the continued performance and growth of our diverse operations.
We have a responsibility to make a positive contribution to sustainable development and have a longstanding commitment to invest for future security.
As a global business with offices and operational assets all around the world, we're part of the economies and communities where we operate.

Why Kaymax Mining Group?
COST

Cost is important, so it is transparent. You have constant access to the current spend and detailed breakdowns

OUR MISSION

Our mission is to build a high-quality, manageable business that generates superior long-term returns per share

SCOPE OF WORKS

Increasing mineral production in lower risk jurisdictions. Growing operating and free cash flows. Providing meaningful dividends. Minimizing share dilution. Operating in a socially responsible manner.
FOUNDERS
Today, we are leading the industry forward again by finding new ways to mine and process our products. Using less water, less energy and more precise extraction technologies, we are reducing our physical footprint for every ounce, carat and kilo of precious metal or mineral. While also working together to develop better jobs, a better education and better businesses, we are building brighter and healthier futures around our operations, in our host countries and ultimately for billions of people around the world who depend on our products every day.
OUR STAFF